Here at Foot of Ten we have many ministries for all age groups. Some ministries are meant for spiritual growth of the Believers, and some ministries are meant for evangelistic outreach to fulfill the Great Commission.
We have many ministries in which people can be involved and use their talents for the Lord. In addition to those listed below we have Choir, Special Music, Junior Church, Youth Group, Maintenance, Prayer Chain, Meals Ministry, Nursery, Funeral Luncheons, and summer camp opportunities available.
Christian School
In 1979, our church started a Christian day school – Blair County Christian School – for the purpose of training young people for Christ. The school opened its doors with 4 employees and 33 students in Kindergarten through Third Grade. Our school currently hosts 17 employees and approximately 150 students in Preschool through Twelfth Grade.
Sunday School
Nursery
Our nursery is available for Sunday School, and you may leave your child there between Sunday morning services. Nursery care is provided by a great group of ladies from our church. There are plenty of toys and plenty of room to roll (or toddle).
Children's Classes
Sunday School classes are available for ages 2, 3-5, and Kindergarten – 6th grade. The children will learn Bible stories, sing songs, and do an activity paper. We use curriculum from Pensacola Christian College and Regular Baptist Press.
Teens
Our Teen Sunday School class meets up in the youth room and studies issues relevant to teens. This class is taught by Pastor Matt and his wife.
Homebuilders
Pastor Dave leads our Homebuilders Sunday School class, which is made up of couples with and without children. This class typically studies books or topics related to marriage and rearing children.
Lifebuilders
Our Lifebuilders class is a mix of college age and middle age adults. They study a variety of topics, and this class is taught by one of our deacons.
College Collective
This class is made up of young adults who are college aged. Whether you are attending college or pursuing a career path, this class offers the vital information for people of this age bracket. It is taught by Cody Cook and his wife.
Adult Class
The adult class is made up mostly of our senior saints and some middle-aged folks, and is taught by Kyle Trogen, our school administrator. This class also studies a variety of general topics.
Youth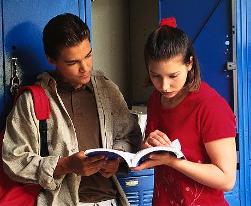 Our Youth Group ministry for those in grades 7 through 12. Our youth meet together in the Youth Room for Sunday School and for youth group on Wednesday evenings.
Our teens enjoy activities throughout that year that include Capture the Flag, Giant slip'n slides, Corn mazes, and the highlight of our year is always Teen Camp at The Wilds in North Carolina.
XYZ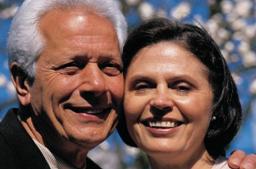 XYZ stands for "eXtra Years of Zest" and is our program for all those 55 years and older. Our XYZ's meet once a month for a time of food and fellowship. The group is lead by Pastor Dave, and they have taken some great day trips over the years.
The XYZs have gone to Sight and Sound Theater, taken a train ride in western Maryland, taken local trips to see the beautiful fall foliage, and other fun events.
Caring and Sharing
Caring and Sharing is a ministry to our missionaries. This group of ladies meet every third Saturday of the month to read letters from our missionaries, write letters to them, pray for their prayer requests, and much more. Many missionaries have said that our Caring and Sharing group has been a blessing to them by their correspondence.