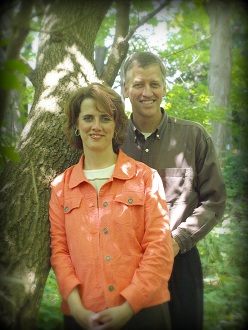 Dr. David Huston
Senior Pastor
Pastor Dave grew up on a farm near Erie, PA and graduated from a Christian school in nearby Conneaut, OH. After running from the Lord for many years, Pastor Dave attended Pensacola Christian College where he surrendered to the Lord, met his wife, and graduated in 1990 with a degree in Youth Ministries. He and Beth Ann got married in 1989 and served as representatives for the college for two years after his graduation.
The Hustons taught in our Christian School from 1992 to 1994 and then served as youth pastor in Tennessee for a few years. Pastor Dave returned as our youth pastor from September of 1997 until May of 2000, when he became our Senior Pastor. Pensacola Christian College bestowed an honorary doctorate degree upon Pastor Dave in 2006.
Pastor Dave enjoys his family, sports, dirt bikes, and all things western, especially his cowboy boots and his horses.
His wife Beth Ann grew up in Pensacola, FL where she graduated from Pensacola Christian Academy. She went on to attend Pensacola Christian College and graduated with a degree in Elementary Education. Aside from keeping Pastor Dave in line (a full-time job itself), Beth Ann teaches Kindergarten in our Christian School and oversees the ladies ministries in our church.
The Hustons have five grown children – Mike, Chris, Dusty, Kim, and Drew.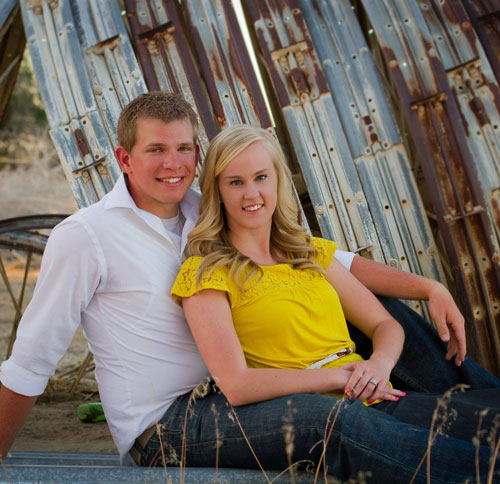 Matthew Osborn
Assistant Pastor
Matthew Osborn was hired as our assistant pastor in June 2013. Pastor Matt is a graduate of West Coast Baptist College where he earned a degree in Pastoral Theology. He is in charge of our youth group, coaches basketball and soccer for BCCS, and assists Pastor Dave wherever he can.
Pastor Matt met his wife Katie at West Coast where she graduated with a degree in Secondary Education. They were married in August 2013. They had their first child, Sawyer, in June 2016 and are expecting their second this November.
Katie spent her first three years teaching English at Blair County Christian School and is now the church secretary.
Pastor Matt enjoys playing sports, riding horses, riding motorcycles, and shooting guns.